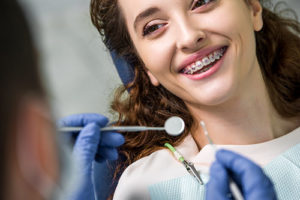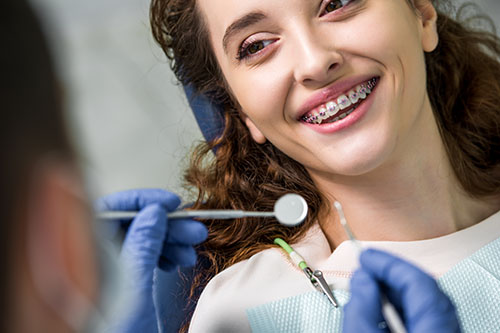 When people seek dental treatments, they're often thinking of general dentistry services. However, when they have unique challenges, such as a badly infected tooth or a crooked smile, they may need the help of specialty dental services. With the help of our endodontists, pediatric dentists, and orthodontic services in Houston, you can have the smile you've always wanted. At Lovett Dental Northside, we offer a comprehensive set of dentistry treatments, including specialist services to families. Call us today to schedule your appointment.
What Treatments Are Included With Our Specialty Dental Services?
Our team of dental professionals at Lovett Dental Northside offers all the services you need to improve your smile. Our leading dentists combine extensive training, experience, and tech-savviness to consistently deliver patient satisfaction. Specialty services we offer include:
Each of these treatments is unique, so it's best to speak to your general dentist before utilizing any of these services.
Benefits of Specialty Dentistry
We can address a variety of issues through our specialty dentistry services. We serve patients of all ages. While preventative dentistry is best, each of our patients comes to us with a unique story. Some of the patients we treat have never required more than a dental cleaning. Others have had multiple dental restorations in the past. Others have avoided the dentist due to anxiety. Our qualified team treats patients regardless of how complex their experiences with dental treatment may have been in the past.
Specialist Services to Support Your Overall Health
For many, dental care comes second to medical care. Our team's mission is to educate our patients on the important role dental visits play in overall wellness. We take an interest in other health conditions that may affect patients and help them ensure their dental health does not contribute to potentially serious disorders. When looking for specialty dental services, patients trust our expert team to keep them smiling.
Leading Endodontics Services
Sometimes, a dental issue can lead to problems that extend beneath the surface of the tooth. Conditions that affect the tooth pulp, which includes the gums, nerves and blood vessels, and fibrous tissue, require the help of an endodontist. Our endodontists must take an extra two years of training before they can become qualified to:
Perform initial root canals
Retreat an existing root canal
Perform endodontic surgery
Treat cracked teeth
Administer vital pulp therapies
Experienced Periodontists
We treat gum disease as the serious systemic issue it is. Research studies suggest a link between gum disease and chronic diseases that become more common with aging. Therefore, we recommend that patients who have moderate to severe gum disease see one of our knowledgeable periodontists. Patients who have complex medical cases are also referred to our periodontists.
Gentle Treatment for Dentophobia Sufferers
Fear of receiving dental treatment can allow minor dental issues to escalate. We understand the necessity of building trust with our patients. From our front desk staff to our oral surgeons, we focus on our patients' comfort. We will communicate with you to answer your questions and address your concerns. Our team will go the extra mile so that you feel comfortable coming back to us again and again. Have your past dental care experiences triggered extreme anxiety? We offer sedation to help you relax during your procedure.
Lovett Dental Northside Is Dedicated to Delivering Excellent Specialist Services
Families rely on our dental professionals to meet all their specialty dentistry needs. If you are new to town and need a new dentist, we will work with you to provide a seamless transition to our practice. Perhaps you have lived in the area for a while and would like to become more diligent with maintaining your oral health with treatment such as:
Rest assured we will welcome you to our office with no judgment. If you have been struggling with dental pain, make an appointment with us right away. We will diagnose the underlying problem and get you on the road to healing. Call us today at 713-691-5551, or contact us online to schedule your appointment with our dental specialist services.