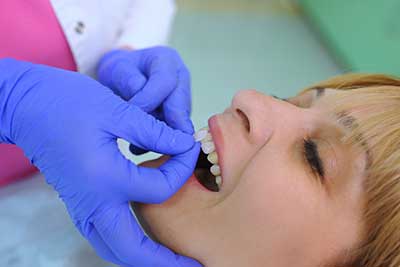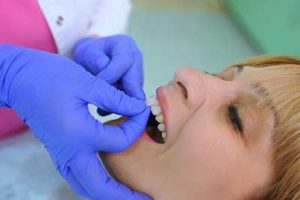 If you are not happy with your current teeth, you have many options available. One of the most effective methods of changing the look and shape of teeth is dental veneers. Have you heard about dental veneers but do not really know how they work? Keep reading to learn all about dental veneers in TX, and see if they are right for you.
What Are Dental Veneers?
This dental tool gets its name from the idea of applying a thin, decorative coating over another material. In dentistry, it describes a thin, flat sheet of material that goes over the tooth. When done properly, dental veneers look just like a regular, healthy tooth. They bond onto the surface of the natural tooth. They are usually meant to be a permanent addition to the mouth. Some people only get a single veneer, but others may get multiple veneers. They are typically placed along the front, upper teeth.
There are two different types of material frequently used for dental veneers. Depending on your needs, your dentist may recommend veneers made of porcelain or veneers made of resin. Porcelain is a type of sturdy synthetic material that looks natural and resists daily wear and staining. Composite resin veneers are not quite as durable, but many people like them because they can be thinner than porcelain and are a little more budget-friendly.
The Dental Veneers Process
The method will vary a little depending on the veneer material and type of dental veneer services in TX that you select. It will always start with a consultation, where the dentist will evaluate your current condition, measure your teeth, and help you select the color of veneers you want. Then you will usually go in for at least one more appointment where the surface of your teeth is prepared for veneers. After giving you a local anesthetic, the dentist will trim about a half a millimeter off of the surface of your tooth to make room for veneers.
If you are getting professional porcelain veneers, then it will be time for the dentist to make molds of your teeth and send them to a lab to order veneers. A week or two later, they will come in, and the dentist will bond the veneers to your teeth. However, the process is a little different if you are using resin veneers. The resin will be applied directly to the tooth as a soft solution, shaped in the office, and then hardened. This does mean resin veneers are a little faster to get, but most people find they do not look quite as realistic.
Reasons to Select Dental Veneers in TX
You may want to look into dental veneer services in TX if there are any mild problems with the appearance of your teeth. Veneers will not replace entire missing teeth, completely realign crooked teeth, or fill in deep cavities, but they are a great option when your smile just needs a few little adjustments. Many people select veneers if their teeth are stained too deeply to whiten with bleaching. Veneers can also solve misshapen or misplaced tooth problems, such as having a big gap between your two front teeth. Their ability to reshape teeth can help you get a more symmetrical and even look.
If you have chips or worn spaces along your teeth, veneers can cover up the damage. Since most of your original tooth is still in place, a veneer is not as drastic of a change as getting a cap or crown.
If you think dental veneers might be right for you, schedule an appointment with Lovett Dental Northside. Our talented staff has plenty of expertise with cosmetic dentistry in Northside, TX, so you can be confident that you will get a smile you are proud to share. Call 832.734.9452 to get started on your path to brighter, straighter, and stronger teeth.