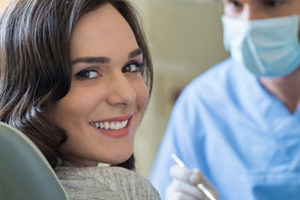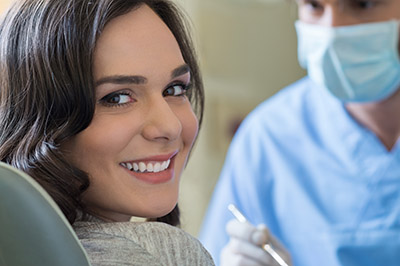 Going to the dentist is not the most fun experience, but it can prevent even worse pain and severe health problems down the road. The far-reaching benefits of maintaining oral hygiene and choosing a dentist that you enjoy seeing will boost your health for years to come.
How Should You Choose a Dentist?
When searching for a general dentist, look first at their reviews and customer testimonials. Choose someone that has good reviews and call their office to set up an appointment. When you meet with the dentist, let them know you are looking for the "right one." Test them out by having a conversation about your prior dental health and oral hygiene. Discuss how they handle emergency dental visits outside of office hours if that's a concern for you.
Scheduling with a general dentist is just as important as the professionals themselves. You want to make sure that their availability works with your schedule so that you will be able to get your regular visits. You should also look for a dentist and staff who explain the procedures and why they are needed. Having a conversation about the cost and importance of procedures before they are done is important to your health and allows you to make informed decisions.
How Often Should You See a Dentist?
Having your teeth checked and cleaned regularly is important for spotting gingivitis, oral cancer, and other diseases early on. The American Dental Association recommends that you schedule a check-up biannually as a rule of thumb. However, your dentist will discuss your personal needs and whether you need to visit more or less frequently. For instance, periodontitis is a very severe health condition that usually requires visits every three months to track the progression and alter treatment regimens. If your dentist recommends that you come in more frequently to keep tabs on an existing issue, take it seriously and meet those appointments. Your health depends on it.
Why Is Oral Hygiene Important?
Oral hygiene and health are an indicator of overall internal health. Poor oral hygiene can promote the growth of unwanted bacteria that can be ingested, inhaled, or even move into your bloodstream through tears in the gums. These can cause health problems all over your entire body. For instance, infections that start in the mouth have been linked with other diseases like coronary artery disease, arthritis, asthma, and many respiratory illnesses. Your dentist and hygienist are also the first line of defense against many other chronic health conditions such as:
Acid reflux
Osteoporosis
Diabetes
Vitamin deficiencies
Alzheimer's
How Should You Care for Your Teeth?
The basic advice is to brush and floss your teeth twice a day, but the technique is just as important as the frequency. When buying a toothbrush, look for one with varying lengths of bristles. This will help to get as many nooks and crannies as possible. Choose a fluoride toothpaste to help rebuild the minerals in your teeth and strengthen the enamel. When brushing your teeth, use circular motions to polish each surface rather than back and forth motions. Using a back and forth sawing motion can actually wear away your enamel rather than polishing it. Brush all surfaces of the teeth, including the inner surfaces.
Flossing is important to get out any bits of stuck food from between the teeth. If you find flossing difficult, consider using a water pick, which uses a water jet to blast gunk out. You can even add mouthwash to the water reservoir to kill hard to reach germs between the teeth.
What Are Some General Dentistry Red Flags?
There are some signs you should pay attention to that may signal a serious dental problem. Any jaw pain, jaw clicking, or toothaches that last for more than 2 days consecutively should be seen immediately. Sensitivity to hot and cold foods that causes a sharp jolt of pain can signify tooth fractures or severe cavities. Strange tastes in your mouth that do not get better after brushing and using mouthwash can be a sign of bacterial growth, infections, or other unpleasant problems. If you notice something that you're curious or concerned about, don't hesitate to make an appointment or call your office to ask if it should be checked out.
Lovett Dental Northside is here for you and your dental health. We offer several services in general and cosmetic dentistry such as:
Lovett Dental Northside offers general dentistry. We believe that the key to great health starts with the mouth. Reach out to us to start your journey to better oral health at 713-691-5551, or contact us online.