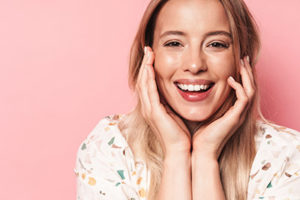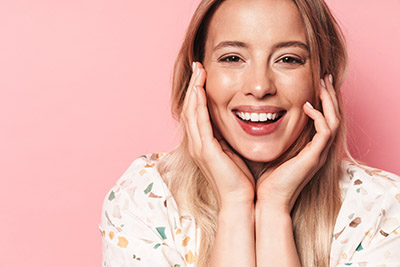 If you have ever lost a tooth, you understand what it feels like to worry about your smile. Fortunately, patients who have missing teeth can have their smile restored with dental implants. Receiving a dental implant means you can once again enjoy the beauty, functionality, and health benefits of having a full set of natural teeth. Our seasoned dental implant specialists at Lovett Dental Northside will provide the right solutions to help you restore your smile and improve your oral health.
At Lovett Dental Northside, we are proud to provide a range of excellent services. Are you ready to improve your smile? Dental implants can help. Call our team today at 713-691-5551 to learn more about our cosmetic dentistry services.
Single-Tooth Dental Implants vs. Implant-Supported Dentures
We offer several options for patients who need implants. If you are missing a single tooth due to trauma, an underlying oral health condition, or an extraction, we can replace the tooth with a single implant. We may also use a single implant if you are missing multiple teeth in nonadjacent locations. Patients who are missing multiple teeth and require dentures no longer have to feel inconvenienced, uncomfortable or embarrassed. We offer the latest in implant dentistry, including snap-on overdentures and hybrid fixed dentures. We secure both types of dentures with implants. This procedure lets you improve the function of your teeth and preserves your bone structure. We offer a range of implant options, including:
Endosteal implants
Subperiosteal implants
Bone augmentation
Sinus lift
Ridge expansion
Compared to traditional dentures, implant-supported dentures offer a seemingly endless list of advantages. Getting this procedure done is less invasive than traditional dentures. Patients say food tastes better, and they can eat a wider variety. No dental adhesive is required, and you won't have to worry about your dentures sliding around. Implant-supported dentures also stimulate the jawbone, which prevents the bone loss patients may experience with traditional dentures.
The Dental Implants Timeline
Sometimes, our team at Lovett Dental Northside can complete dental implant procedures in one day. Other implant products require several visits from start to finish, however. In most cases, patients may receive single-tooth implants within one visit even if the patient receives an extraction during the same visit. Implant-supported dentures require a consultation, oral surgery, and several follow-up visits before creating a permanent denture.
At your consultation for implant-supported dentures, we will use a CBCT scan to determine if implant-supported dentures are a good option for you. If we determine you are a candidate, we will develop a customized treatment plan for you. The next step will be to schedule your surgery. We will place your implant during the surgery s and give you a set of attractive temporary teeth to allow your mouth and oral bone structure to heal. A couple of weeks later, we will check your implants' stability and make adjustments to maximize your comfort and improve your smile's appearance. In two to three months, we will take final impressions and begin designing your permanent fixed denture. Two to four weeks later, we will complete the process by putting your new smile in place.
Contact Lovett Dental Northside
Come and see our highly qualified staff at Lovett Dental Northside. We are a multidisciplinary dental office. Therefore, we have the qualifications to take care of your entire family's dental needs, and we aim to do so affordably. We work with plenty of insurances, and even if you don't have insurance, we still have solutions for you. We also offer a range of services including:
If you have been wondering whether a dentist can restore your smile through dental implants, give our Lovett Dental Northside office a call at 713-691-5551, or contact us online. Our compassionate team will schedule a consultation to assess your needs and answer all your questions. We will offer you dental solutions that will help you achieve your aesthetic goals, make you feel more comfortable, and improve your health.