Oral health is an important aspect of overall health, and it's important to note how good habits start early. As such, children need to begin seeing a dentist at an early age. Although there is nothing wrong with seeing different dentists for adults, teenagers, and children, family dentistry practices such as Lovett Dental Northside tend to be more convenient. Appointments are scheduled appropriately without the need to check multiple sources' availability. Further, our dentists get to know the needs and preferences of each family member so you're assured the most complete and comfortable oral care.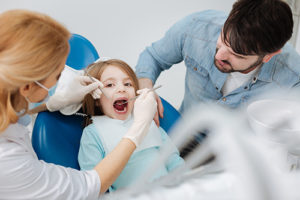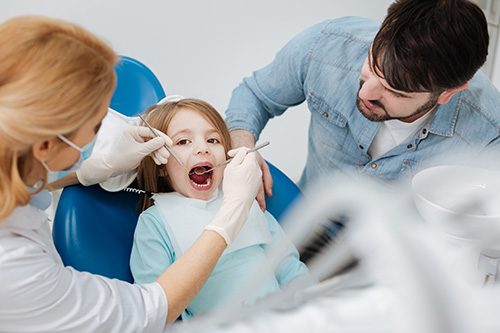 Keeping your family's teeth in excellent shape doesn't have to be stressful. In fact, when you work with a professional team of family dentists, it isn't stressful at all. At Lovett Dental Northside, we work each day to keep our patients' teeth healthy, whether they're a year old or a hundred years old. We offer a range of services as part of our family dentistry practice. To make an appointment with our team, please contact Lovett Dental Northside today at 713-691-5551.
Reasons Why Family Dentistry Services Are Needed
A family dental practice should be high on the list of priorities for the typical family. The convenience of working with a single doctor is much easier than having multiple dentists for each family member. Appointments can be scheduled together or staggered according to the family's needs and other activities they might participate in. Families with more than one child must receive consistent advice based on each individual's needs. It might seem simple enough that any dentist will recommend brushing teeth twice or more per day and schedule regular dentist appointments twice per year. Still, it isn't always the best idea for different dentists to recommend different toothpaste brands to each family member unless there is some inherent reason why one person might benefit from a specific type of toothpaste another family member may not need.
Families may need a wide array of services to keep their teeth healthy. We can provide comprehensive service for the entire family's needs because we offer a range of general, cosmetic, and specialty dental services. For instance, our services include:
Keeping your family healthy is our priority, so finding the best services is vital. Fortunately, at Lovett Dental Northside, we're committed to providing the best possible treatment to everyone in the family.
Ongoing Appointments
Good health starts by learning good habits as a child, but it's never too late to start taking care of teeth if a person didn't receive the proper health education in their early years. It's also worth noting how health is a science. As such, health advice can change over the years. Every year, we learn more about dentistry, so we can continue giving you the best possible care and advice. Although the advice to brush and floss daily will never change, how often you need to do it and other at-home dental practice recommendations might change. Again, a family practice dentist is ideal for providing consistent advice to a person throughout their lifetime, with an intricate knowledge of that person's dental history. It's important to talk to our experts if you have any specific concerns.
Specific Dental Services
Although we tailor our services based on the patient's needs, there are a few common services most people may need throughout their life. For instance, these services may include:
Ideally, regular professional tooth cleaning is something everyone is going to need regardless of their age.
Teenagers often find themselves in need of dental braces or other forms of teeth straightening procedures. If we don't complete this process during the teen years, it is now available for adults. A job or social needs might be part of the decision as to whether braces or retainers are going to work best.
Cavities need to be removed and filled with dental fillings. It's always better to catch them as soon as they happen. We can conduct the procedure before the problem gets worse, which can lead to the need for root canals.
Sometimes a filling can fall out. We need to fill this space before food can build up in the space and cause an infection.
Most people need their wisdom teeth removed through oral surgery. We usually conduct this procedure for teenagers. However, each case is different, and for some people, your teen's wisdom teeth might not be a problem until later in life.
Finding a Family Dentistry with Lovett Dental Northside
Lovett Dental Northside offers professional dental procedures for the entire family. Our staff is courteous and professional with men, women, and child patients. We follow all standard dental guidelines and procedures while recognizing how each patient is different with their own needs. Whether you're new to the area or need to discuss dental services for yourself or your family, give us a call at 713-691-5551, or contact us online to schedule an appointment.