Teeth have a coating of the strongest substance in the human body, enamel, but they can still break occasionally. Fortunately, modern dental techniques let you easily repair just about any type of break, crack, or chip. Dental bonding is a very versatile tooth treatment that can fix all sorts of dental problems. It can restore functionality to your teeth while also improving the appearance of your smile. See if dental bonding in Northside, TX, is right for your situation.
What Is Dental Bonding in Northside, TX?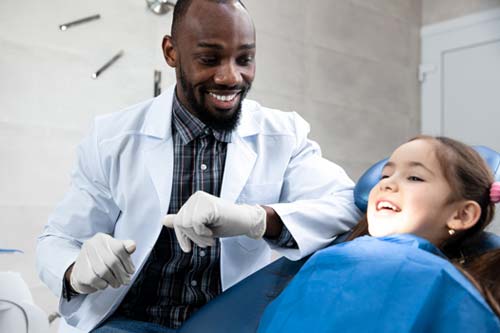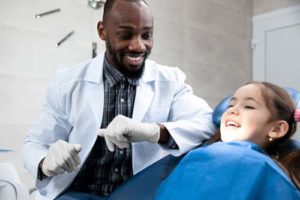 As the name implies, dental bonding is a procedure that bonds another material to the tooth. The bonding material starts out as a pliable resin that your dentist molds to your preferred shape. Then, your dentist cures it with a special light that turns the soft material to a firm, durable substance. The material for dental bonding is a composite resin that is very strong and entirely safe for oral use. This plastic material can take on the color of just about any shade. Therefore, your Northside tooth bonding dentist can carefully dye the resin to perfectly match your existing tooth color. Its texture and firmness level is similar to a real tooth, so a bonded tooth will feel just like any other healthy tooth. After bonding, the tooth can take part in chewing, biting, and other common activities.
Explore the Different Conditions Treated With Dental Bonding in Northside, TX
Texas dental bonding is primarily used for repairs where part of the tooth has damage but the tooth does not need replacing altogether. Your dentist can use dental bonding for chipped teeth by applying it to the edge of the tooth to fix an area that you chipped off. Your dentist can also put the bond on the surface of the tooth to repair a crack or a decayed area. Bonding is often used as a form of tooth-colored filling or sealant for repairing cavities on the front teeth. Dental bonding restores function to teeth, and it also protects them. If the damage reveals part of the sensitive root of the tooth, dental bonding covers it up. This keeps you from dealing with pain or sensitivity when you use your teeth.
There are also several cosmetic applications of tooth bonding. Since it looks so similar to real tooth material, it can improve the appearance of teeth. You can also get Texas dental bonding to make teeth look longer or create a straighter edge to your teeth if you want a new look. It can also improve the look of discolored teeth if tooth whitening applications are not enough. If you have gaps between your teeth, dental bonding can reshape them to fill in these spaces without requiring orthodontic procedures like braces or clear aligners.
Find Out What to Expect With Dental Bonding in Northside, TX
If you decide Texas dental bonding is right for you, you will find that the procedure is very simple. In many cases, there is no need for anesthesia because there is no discomfort associated with bonding. The only time you may need anesthesia is if the bonding is going on a sensitive area or you are nervous and want to try sedation dentistry.
Bonding starts by lightly roughening the surface of the tooth and putting a conditioning liquid on it. Once your dentist prepares the tooth, they will place the bonding material on the tooth. Your dentist will mold and shape it to the required look. Then, they will shine a light over the resin to harden it. Once your dentist hardens the resin, the dentist will polish it to help it blend better with the rest of the tooth. From start to finish, bonding usually takes about an hour per tooth.
The experienced dentists at Lovett Dental can help you treat all sorts of issues with Northside tooth bonding. We also offer plenty of other helpful dental services, such as:
Dental crowns
Braces and clear aligners
Tooth implants
Dental fillings
Get the healthier, happier smile you deserve by contacting Lovett Dental of Northside, TX, at 832.734.9452.